Camera Sticker API
Welcome to Stipop Camera Sticker API. It covers all the information you need to add stickers to the video call, live streaming, or any other video/camera UI on your app or website. Start here and you can integrate in a matter of minutes.
API Highlights: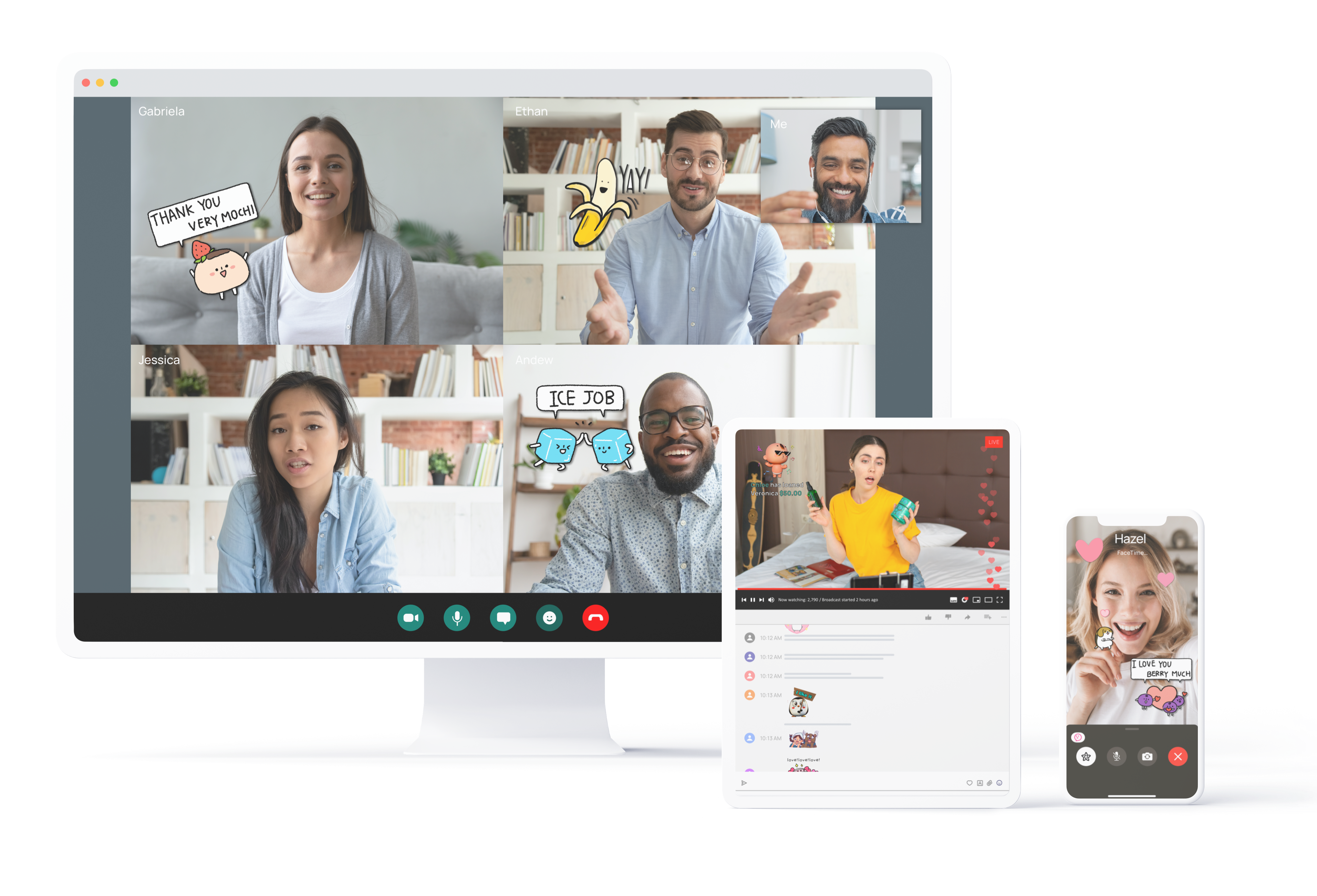 Subscribe to Stipop's API announcement mailing list for updates.
The Stipop API is internally implemented based on the RESTful principles. Our API has predictable resource-oriented URLs and is designed to use standard HTTP response codes, authentication, and verbs.
Follow these steps to get ready to get started:
1. Get unique API key for your app by signing in to our Dashboard and creating a new application.
2. Test your first request by Getting Camera Stickers using the API key you obtained.
Here are some basic information to help you guide through the document. Once you are set continue to the next section to run a test API request.
Base URL
The following base URL is used in all API endpoints in this document. Add specific routes behind the base URL to have successful requests.
Authentication
The Stipop API uses API keys to authenticate requests. You can view and manage your API keys in the Stipop Dashboard.
Your API key carries many privileges, so please keep it secure. Do not share your API key publicly in places like GitHub, blog, and so forth. Authentication to the API is performed via HTTP Basic Auth. Provide your API key as the basic auth username value. You do not need to provide a password. All API requests must be made over HTTPS. Calls made over plain HTTP will fail. API requests without authentication will also fail.
Request Headers
Required
Type
Description
apikey
string
Stipop API Key for your app.
Visit developer dashboard for new API Key.