Upgrading into a Sticker Store
You can easily upgrade your sticker feature into a revenue generating sticker store. This way you can increase both user engagement while generating revenue with having to do so little.
Follow these steps to get started right away. You can learn more about the sticker store or view some of the benefits. If you want to talk to an expert, please contact us. We are here for you.
Steps to sticker store: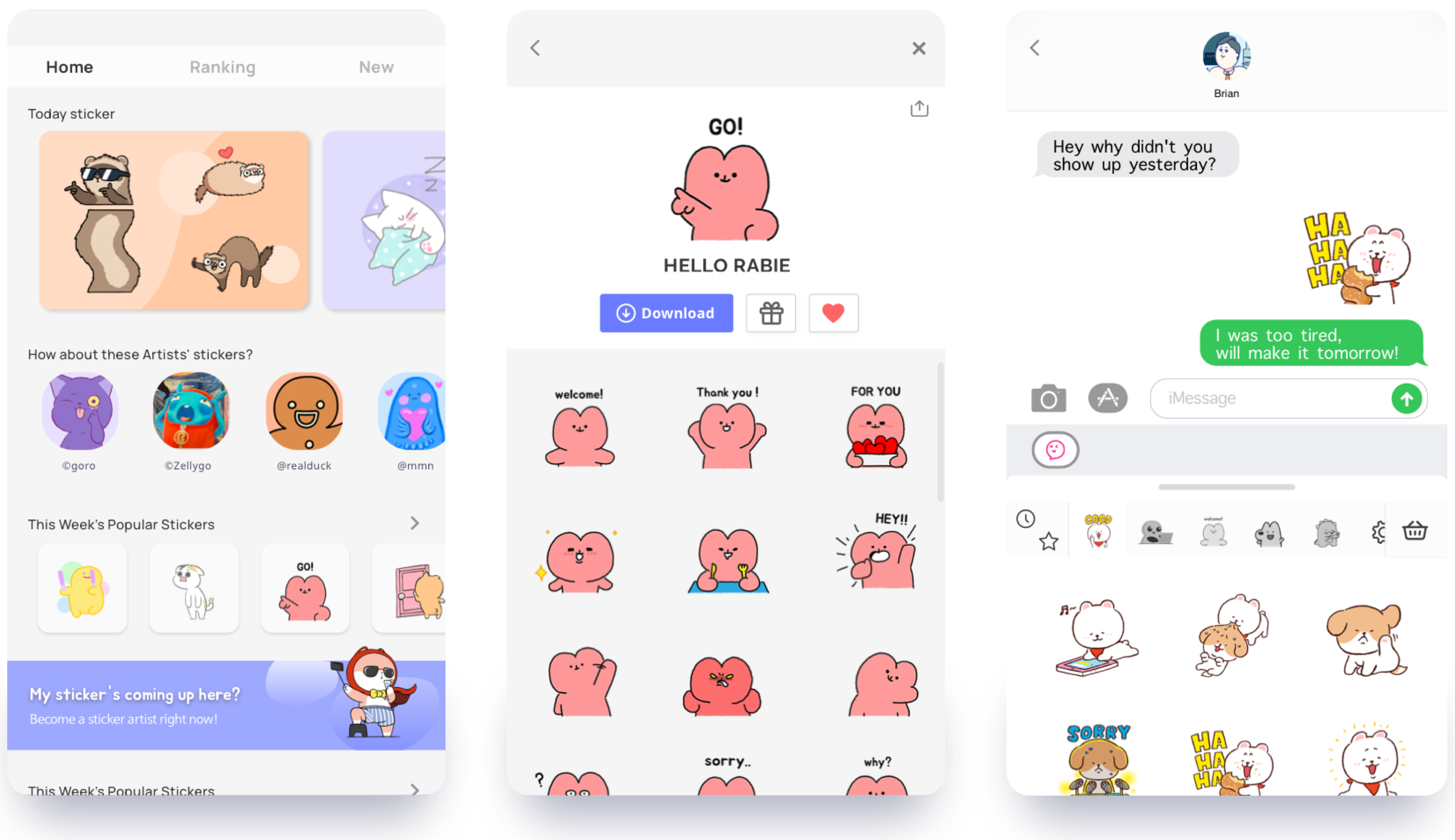 Benefits
New source of revenue from your app.
Increased user engagement with many more premium contents.
Easy to install.
Automatic sticker curation and updates - no extra resources needed from your end.
To get a more general feeling of what a sticker store looks like, you can take a look at the sticker store UI Kit. If you want to get started right away, follow these steps and then add advanced functions to optimize your sticker store.